Skip to Content
About the Team at Republic Fence Co.
Republic Fence Co. has been installing quality chain link, wood, and iron fencing in the Los Angeles and Ventura Counties since 1951. If you've seen a high-quality fence around town, chances are, you've seen our work. In the last decade, we have branched out to be one of the most innovative designers and builders of custom work.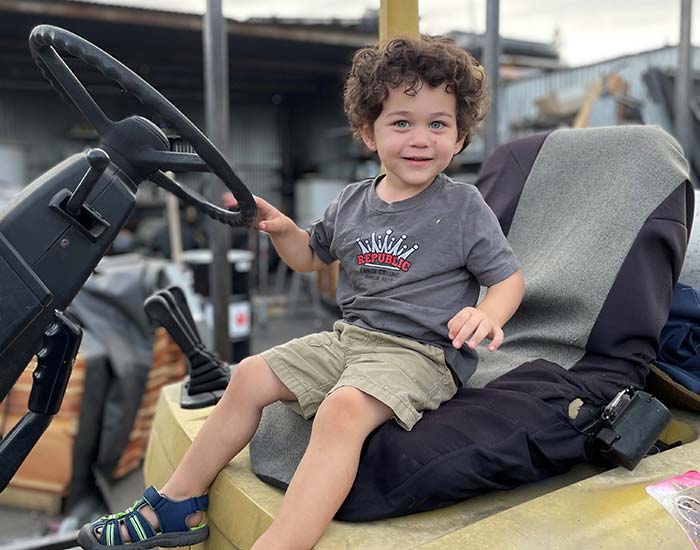 Our Story
After graduating from Cal State Northridge with a master's in accounting, David Woolf was working for Burroughs Accounting machines writing programs and setting up accounts. In 1975, he was setting up an accounting system for Builders Fence Company in San Fernando (our current supplier to this day) and befriended some of the employees. One day, a colleague of his noticed a post on the bulletin board that a fence company was for sale, and on a whim, asked David if he wanted to go into business. David had the money, and his partner Mike had a truck and tools. David went home that evening and discussed it with his wife (and high-school sweetheart), Bonnie. He explained that with his accounting experience and Mike's know-how, it could be a chance to own his own company and to work outside instead of being in the office. His wife Bonnie gave her blessing, and off they went. Republic Fence Co. was purchased, and the rest is history! Mike and David dissolved the partnership in 1985, but by that time, they had grown the business. In the 1980s alone, Republic Fence Co. installed over 7,000 tennis courts!
The company is now run by Brian and Sara, who are excited to continue on with his parents' legacy.
Hire Us for Your Fencing Needs
No matter what size or style fence, gate, railing, or custom project you need, you can count on the team at Republic Fence Co. We've been proudly serving our community for decades and look forward to helping you next. Our acute attention to detail, affordability, and efficiency make us the top pick for your residential and commercial needs. It all starts with a phone call to our office. From there, we'll talk about your needs, design ideas, and more. Before you know it, you'll be the proud owner of a beautiful, sturdy fence courtesy of Republic Fence Co.
A Tradition of Quality Since 1951