Skip to Content
Iron Railings Specialists in Chatsworth, CA
There are many opportunities to install iron railings in your home or business. At Republic Fence Co., we provide high-quality, professional railings so you can keep your property beautiful and safe. The aesthetics of your home, deck, stairs, and other installations don't need to stop at the floor – they can also include your railings. Choosing the proper materials and aesthetics for your railing is important to compliment your building's design. We have plenty of styles and ideas for your railing. Get started today by scheduling your consultation with us!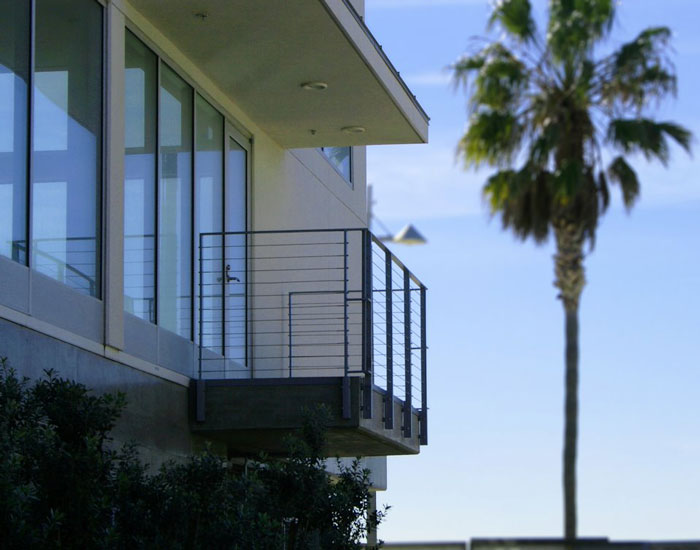 Unlimited Styles Available
Whether you need something ornate and complex to stand out or a simple, modern design, we're happy to work with you. There are all types of places around your building to install iron railings, such as balconies, stairs, decks, and simple handrails on flat surfaces. We tailor our design and fabrication process to complement your architectural style, adding to your elegance and motif. Our team constructs every railing from the highest-quality iron and other materials to guarantee a long-lasting, durable, and reliable handrail. You'll be able to trust our railings to keep your people safe.
Why Choose Us?
For years, Republic Fence Co. has been at the forefront of gate, fence, and railing design, fabrication, and installation. We've been proud to be Chatsworth's go-to company. Our helpful and knowledgeable staff has decades of experience to help you with whatever you need. We understand that our products go on display in our customers' homes and businesses, and that they require perfection. You deserve the best when it comes to your property. That's where we come in. We provide beautiful works of art that stand the test of time while still remaining affordable. Call us today for a free estimate on your iron railing needs.
A Tradition of Quality Since 1951