Skip to Content
Premier Fence Installations in Chatsworth, CA
There are endless reasons to install a fence on your property. Whether you're looking for some privacy in your backyard, keeping your pets and children safe, or just adding curb appeal to your building, trust the experts at Republic Fence Co. With decades of experience fabricating and installing fences all around Los Angeles, we're proud to serve you next. We have a wide variety of fencing materials, colors, styles, and sizes for your home or commercial business. Contact us today to get the process started on your new fence. Our design team can help you create the white picket fence of your dreams or the security you need to protect your business. We look forward to helping you achieve a brand-new look with a superiorly-constructed fence that stands the test of time.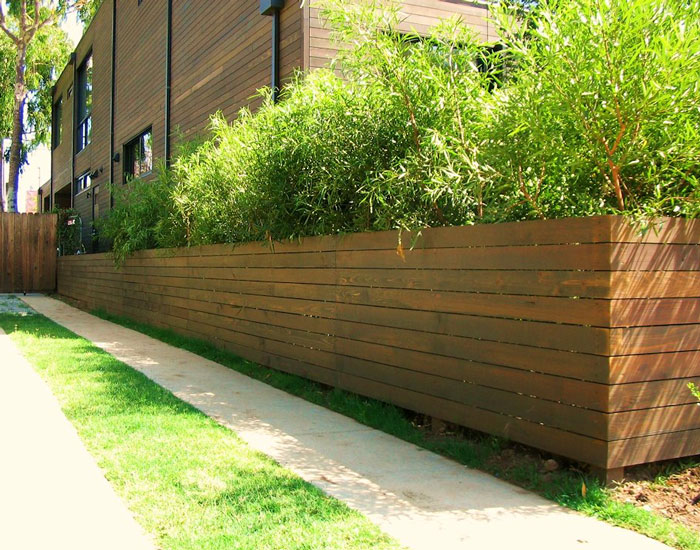 Types of Fences
At Republic Fence Co., we only use trusted, high-quality materials to guarantee our construction's strength and durability. From our design process to our fabrication right to the installation point, you can rest easy knowing you're working with experts in their field. We create fences from wood, chain link, picket, and more. There are nearly endless options for you to create the perfect fence with customizable parts and sizes. Not only are our fences expertly-designed, but they're durable as well. What's the point of building a fence if it doesn't stay standing? Our installation technicians work efficiently and effectively while on your property. Before you know it, you'll have a brand-new fence without the mess or back-breaking labor of doing it yourself.
Proudly Serving Chatsworth, LA
Our team loves serving our community as your number one fencing designer, fabricator, and installer. From privacy fences for your pool or spa area to chain link fences designed for practicality and security, we're here for you. Contact us today for a free estimate and get started with renovating your property.
A Tradition of Quality Since 1951