Skip to Content
Electric Gate Installations
When you're looking for a great electric gate installation, you've found the best at Republic Fence Co. Our decades of experience in the fencing and gate installation and repair industry, plus our dedication to our residential and commercial customers, has made us stand out in Chatsworth, CA. Putting time and effort into your property's gate is an excellent way to enhance your curb appeal and resale value. When you hire our team for an installation, we work tirelessly for you, keeping you in the loop every step of the way. We'll work together to find the perfect design, color, and materials for you to install your new high-quality electric gate.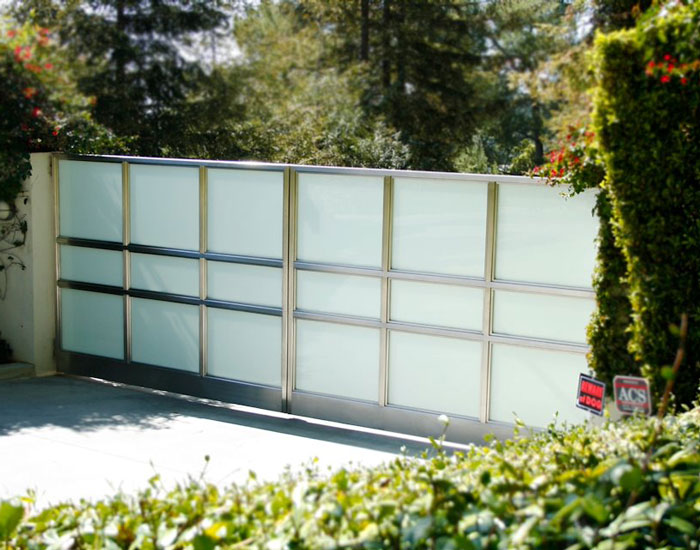 Expertise at Every Step
Republic Fence Co. prides itself in delivering a wide range of services for your property. Our team focuses on all aspects of your gate and fence to provide you a beautiful, durable product. During the design phase, we'll take everything into consideration, including your property, size, motif, materials, color, and functionality. Our design team can help you select something that will accentuate your property and make a statement or seamlessly blend into your aesthetics. After fabrication on our site, we'll install it and make sure it works perfectly. We'll even stick around to teach you all the ins and outs of your new electric gate, so you can feel confident operating it.
Call Us Today for Your New Electric Gate
The team at Republic Fence Co. is proud to deliver a diverse array of electric gate styles and functionality. There are many different ways gates can operate. Most of them depend on your property and how you would like them to function. The possibilities are endless when you hire us to design, fabricate, and install your new electric gate. Let's get started today!
A Tradition of Quality Since 1951